Petroceramics is coordinating and collaborating in different research funded projects. The ongoing projects are:
ROLL-IT H2020-SME1 (Radically innovative technology for efficient manufacturing of preforms for ceramic matrix composite (CMC) brake disks) aims to industrialize and commercialize a fully automated additive manufacturing techniques for shaping of near-to-shape preforms for CMC brake disks
COMETAS MANUNET17 (COsteffective enabling MatErials and Technologies for Access to Space) aim is to introduce and validate a series of new processing technologies, which can significantly reduce the costs and increase the reliability of the materials used to manufacture chemical propulsion systems i.e. Solid Rocket Motors (SRMs) which are at the base of the space access.Partnership: PETROCERAMICS SPA (coordinator), POLITECNICO DI MILANO, RAFAEL ADVANCED DEFENCE SYSTEMS LTD, SALENTEC s.r.l., UNIVERSITY OF PERUGIAFor more information visit http://manunet.net/
VESTLIFE:

the goal of VESTLIFE is to create protective clothing that are effective for defence purposes, but lighter, more flexible and comfortable at the same time.

Participating Member States: Finland, Italy, the Netherlands, Portugal and Spain.

Industry and research partners: CITEVE, FY-composites, AITEX and TECNALIA (

more info)
AMPHIBIAN

(

AnisoMetric Permanent HybrId magnets Based on Inexpensive And Non-critical materials

).
          For more information visit the official project's web site
http://amphibianproject.eu/
NEWSPEC

(

New cost

-

effective and sustainable polyethylene based carbon

fibres for

volume market applications

). For major information visit the official project's web site http://www.newspec.eu/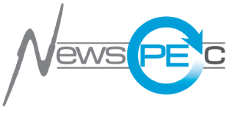 HELM

(High-Frequency Electro-Magnetic Technologies for Advanced Processing of Ceramic Matrix Composites and Graphite Expansion). For major information visit the official project's web site:

http://www.helm-project.eu/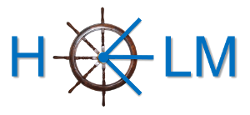 FORSICOCER (Formatura e sinterizzazione rapida di compositi a matrice metallica e/o ceramica) For major information click here: Forsicocer